Interested in making money as a phone sex operator?
I've been reviewing a few naughty ways to make money online this past week and becoming a phone sex operator sure seems like a quick way to make some side money online (with not much work).
Down below, I'm going to share with you all you need to know to get started making money as a sex-call host, as well as 6 websites currently hiring phone sex operators.
If you're here to learn how to get paid for phone sex, this guide/roundup list is for you…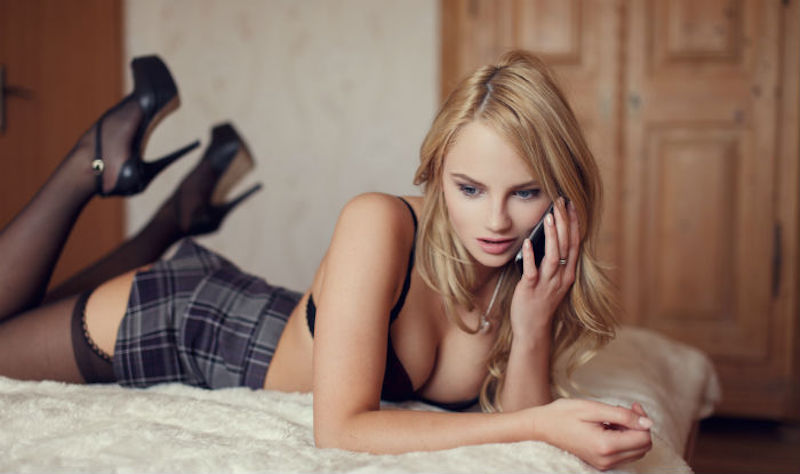 What Are Phone Sex Operators?
Phone Sex Operator (PSO) can be a full-time job or a side gig for anyone looking to earn some quick cash from the comfort of their own home.
The job is totally real and ideal for anyone looking to make a little extra money to pay off their bills a little bit faster or simply add some cushion to their savings account.
Phone Sex Operators are typically adult women of different ages. They can be educated or uneducated. They can be married or single. They may or may not have regular full-time jobs.
Men can also work as phone sex operators; however, the numbers are significantly smaller for them, and it is typically considered a more female-oriented job.
6 Phone Sex Companies You Could Work For – Right Now!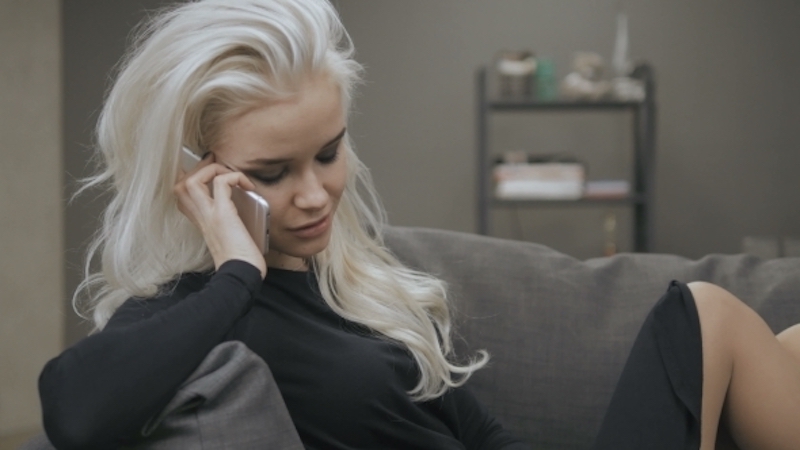 Searching through ads can be exhausting and time-consuming.
Not to mention it's just plain boring to aimlessly scroll through postings when you could start making money right away.
If you're looking to start working from home as soon as possible, here are several companies that are currently hiring phone sex operators.
Now Productions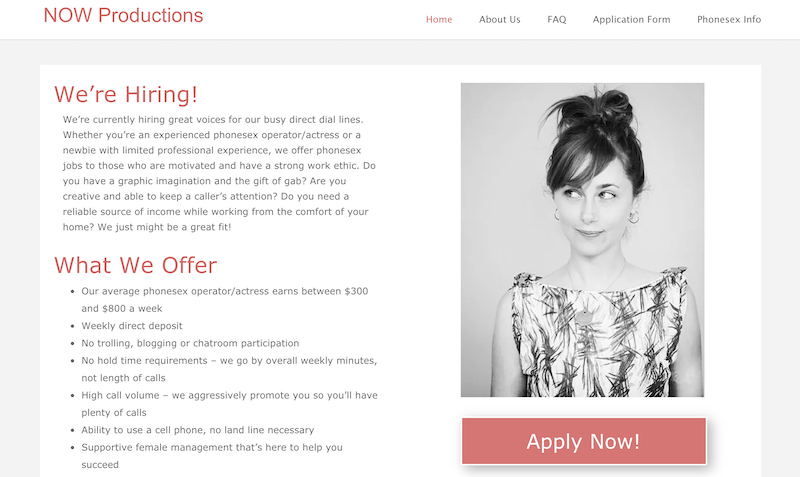 Now Productions is a platform-based phone sex company with many years of experience in the adult chat business.
They encourage women of all ages (18+) to enjoy the opportunity to work from home around their other commitments and make an above average and consistent income.
Now Productions are currently hiring great voices for their busy dial lines. If you have a graphic imagination and a creative mind, can keep a caller's attention, and have a strong work ethic, you should definitely check them out.
They are a full-time employer, and one of the requirements is for all phone sex operators to work 8-hour shifts per week. However, if you happen to find this insufficient, you can always increase your hours and earn even more money.
They also offer a graduated pay rate, so the longer you work with them, the more you earn. All of their phone sex operators start out making.30 per minute for all talk time; however, this amount increases every 90 days.
If a full-time job from the comfort of your own home is what you're after, this may be a great opportunity for you. Here's their application form.
Talk To Me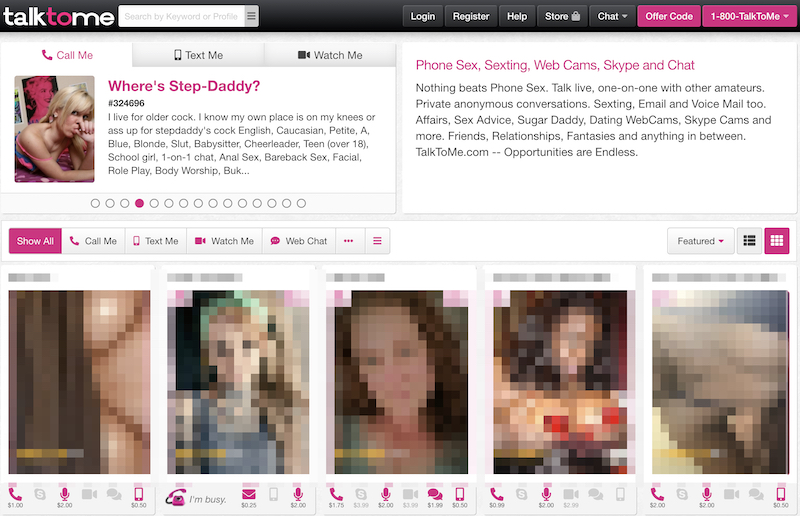 Nothing beats phone sex and TalkToMe is definitely most aware of that. On this website, you can do anything from live talks, one-on-one talks, private anonymous conversations, and even sexting, emails, and voicemails.
Opportunities to make a decent income are endless. Besides doing a sexy phone operating job where you talk about erotic subjects, you can also make friends and fantasies come to life.
TalkToMe provides everyone motivated and hard-working with an opportunity to make money from the comfort of their own home; therefore, they don't have very strict requirements on who can sign up.
The result is that sometimes you can find profiles that are not verified and look a little shady. However, clients can easily go on a profile and check for reviews before calling the person of interest.
TalkToMe also has an FAQs category to provide both clients and operators with the best experience on their website. They also have an affiliate program that you can advertise on your blog or website and earn up to $50 commission for your referrals.
If all this got you excited, here's what you need to do to become a phone sex operator for TalkToMe.
Sexy Jobs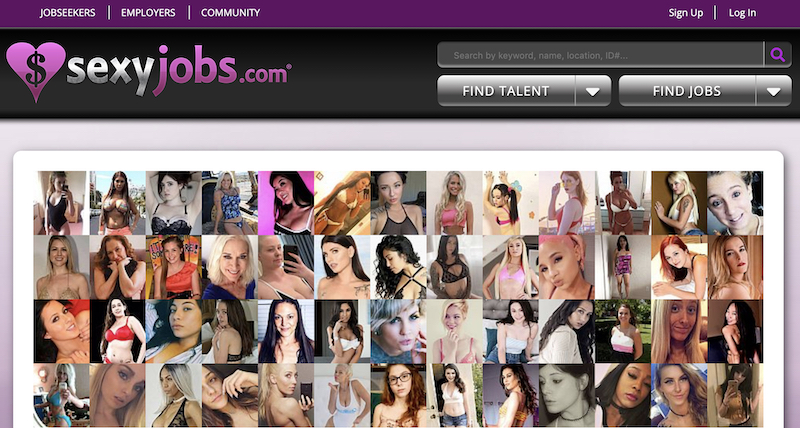 SexyJobs is a Las Vegas-based company, and they provide an effective and easy-to-use employment resource for the adult entertainment industry.
They help job seekers to locate the best jobs and help employers to recruit the best talent.
On their website, you will find plenty of information about opportunities, benefits, and parties that lead to a productive, innovative, and ethical industry.
Additionally, they support the expression of human sexuality, whether for work or play and encourage consenting adults to enjoy in an environment of mutual respect and consideration.
They also have a FAQ section, where they try their best to keep both job seekers and employers well-informed on new opportunities as well as a sign-up form that you can see by clicking here.
Phone Stars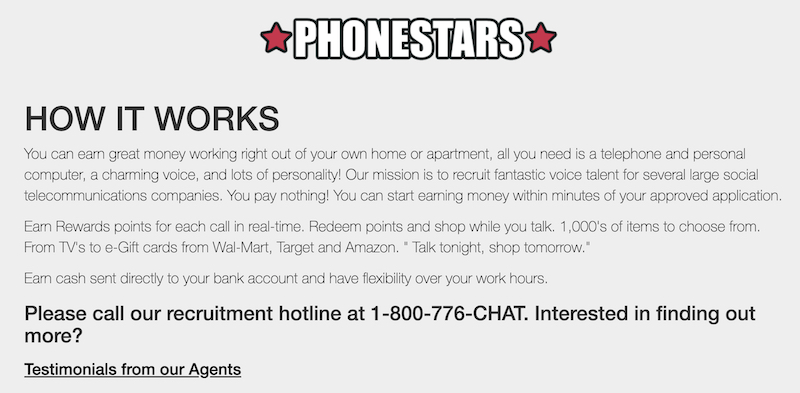 PhoneStars is a company based out of Hollywood, California, and it's one of the nation's largest adult telecommunications companies. Here you can find legitimate phone sex operator jobs, which is why PhoneStars has a strong reputation for being the best at what they do.
As a phone sex operator for PhoneStars, you can get paid by a direct bank deposit and what's even better is that you will be getting paid weekly. I know for a certainty that people who suck at financial planning or saving money, in general, will definitely appreciate this perk.
However, money isn't the only thing you can earn. There are also rewards, in addition to your regular pay. You can then spend your rewards on various merchandise or even traveling.
There are also a number of gift cards available that can be used for Amazon shopping.
PhoneStars offers you an opportunity where you can count on flexible working hours, a decent income for your hard work, and extra gifts for your efforts.
Click here to apply.
Phone Entertainers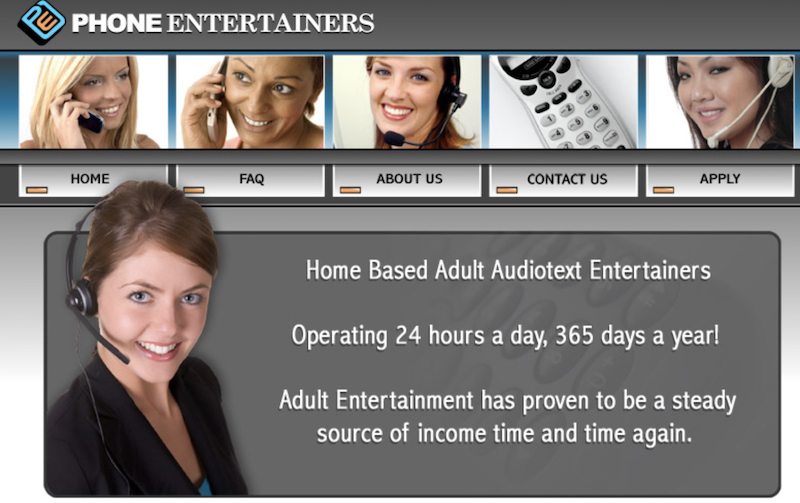 PhoneEntertainers is a phone sex company that pride themselves with providing and maintaining superior service for their clients. Moreover, they make sure to provide a pleasant working environment for their operators and entertainers.
When getting hired for PhoneEntertainers, you will be hired as an employee. This means that you will be considered a contractor. Therefore taxes will not automatically be deducted from your check, but you will be responsible for reporting your income.
PhoneEntertainers pay their operators twice a month, and commission here can be earned in two different ways. Your clients can either pay by the minute or purchase blocks of times, which costs up to $20 an hour.
The working hours are completely flexible at PhoneEntertainers. You can choose to sign in on any day and time of the week, and once you are signed in, the calls will get directed right to your own phone. The call center is open for 24 hours, every day of the week.
Here's the link to the application form.
My Girl Fund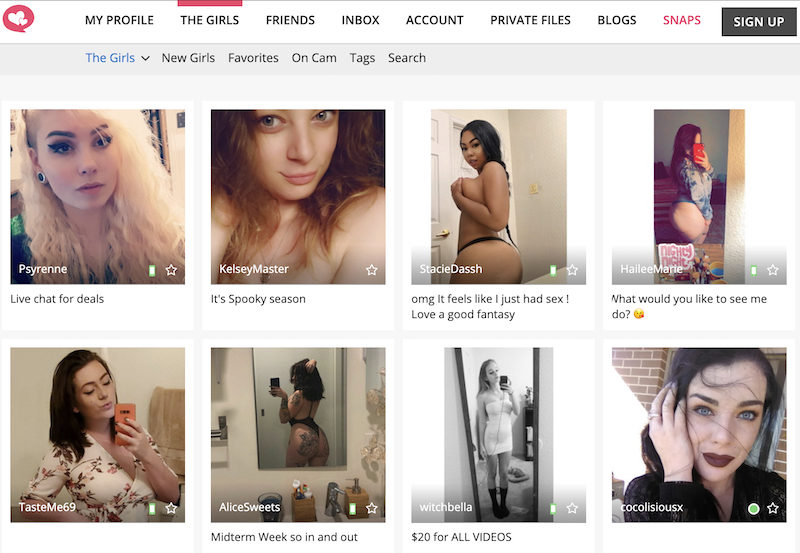 MyGirlFund is a site where women can sign up and make extra money by interacting with other people who are willing to pay them for various services.
One surprisingly popular service is being an online or "virtual" girlfriend. Here, you can also earn money by receiving "donations" from the people you chat with.
The basic idea behind the site is for girls to sign up and start a "fund" that will be supported by the clients they chat, flirt, sext, trade pics with, and even act as a virtual girlfriend. Hence the name MyGirlFund. 
Being a virtual girlfriend is certainly a job that demands a certain set of skills and talents. Therefore, it requires you to be sociable, good at engaging people in chatting, as well as be comfortable with sexual discussions.
MyGirlFund has a FAQs section that covers in-depth information on everything you need to know before signing up.

What Do You Need To Become A Sex Phone Operator?
PSOs are typically required to possess a sexy voice and a dirty mind.
As a phone sex operator, you should be willing to pretend to engage in many uncommon, suspicious, and even illegal activities over the phone.
No, we are not talking about actually engaging in something illegal. However, as a professional, you have to make your caller feel like they are in charge of the situation, and you are willing to go along with whatever scenario floats their boat.
To understand the job better, let's talk about the reasons why men typically call phone sex operators.
#1 Loneliness.
This encompasses men who are lonely and looking for a girlfriend experience. They typically want to chat for long hours and spend quality time with PSOs.
Very often, lonely people want to chat about their day or perhaps ask about yours. As a professional, you need to accommodate their needs and make them feel appreciated.
#2 Married men.
There are many married men that aren't satisfied with their spouses. Perhaps they have a specific fetish they cannot discuss with their life partner and seek someone else to help drive their fantasies.
What Services Do Phone Sex Operators Offer?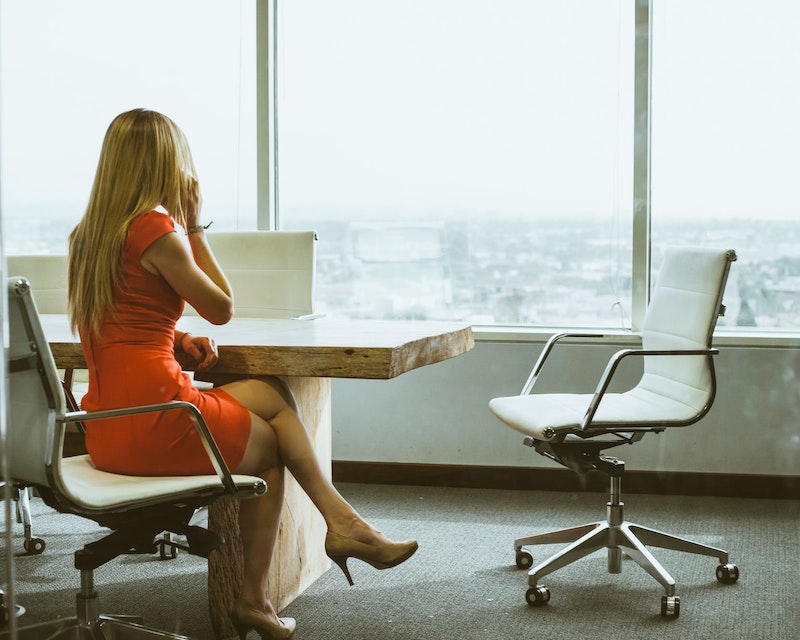 To make decent money from this job, a phone sex operator should have zero judgments for their clients' sexual fantasies and have great marketing and communication skills.
The foremost and primary service is erotic talking. More often than not, talking sessions are charged on a per-minute basis, making this a very profitable service offered by every popular phone sex network.
In addition to talking, there is another, closely related but still profitable service – sexting. 
Sexting is all about texting sexually exciting and prurient messages. Texting sessions are typically charged on a per-message basis and this "sub-service" has the advantage of not attracting any unwanted public attention.
Many popular phone sex networks also support multimedia content such as a combination of short videos, photos, and audio. There is a lot of effort to generate and deliver visual and audio content.
Therefore we can safely say this is far more profitable than sexting.
Are There Other Ways You Can Make Money (Sexually) Online?
https://www.youtube.com/watch?v=QMsyHPKjdCc
Besides phone sex operator jobs, there are plenty of adult-content-related ways that you can make money online.
A few weeks ago, I started published multiple guides explaining how to make money sexually online and I also launched a course explaining the 100 ways you can make $1000+ online. 
You should check that out if you're looking to make some quick (naughty) money as an adult content creator.