One of my latest endeavors has been studying the methods one can leverage to make money online with adult content and believe me, there's plenty of ways you can do that.
Not too long ago, I published a guide showing you how to make money selling your used underwear through the SofiaGray marketplace and since many seem to be interested in that sort of thing, I've decided to look into another similar platform – Snifffr.com.
Snifffr also allows you to make quite a good income selling your used panties online and today, I want to share with you what I have found out about this platform.
In this post, I will be telling you all you need to know about making money selling your panties on Snifffr.com but first, let's take a quick overview of Snifffr.com.
What Is Snifffr?

Snifffr is an online marketplace that allows you to create a "seller" account and connect with thousands of buyers around the world who are into the dirty underwear fetish.
YES – that's a real thing.
As a seller on Snifffr, you'd be able to create your own profile and also create listings of your used panties which you can then price, and wait for a buyer to come across your profile and buy your panties.
Sounds simple? That's because it is, which is why Snifffr has to be applauded here for creating a simple interface where both sellers and buyers can connect and profit accordingly.
Can You Really Make Money Selling Used Panties?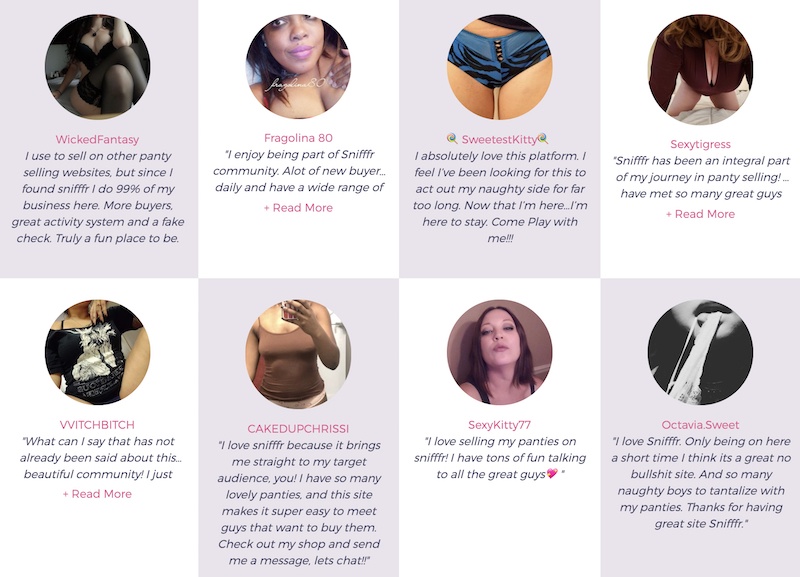 If you think this is some sort of scam, then congratulations. You're wrong.
There's definitely money to be made and you'd be surprised as to how much money someone is willing to pay for a pair of your (dirty) panties.
In my previous guide showing you how to make money on SofiaGray (a Snifffr alternative you'll learn more about below), I've shown you a screenshot of a confirmation to buy a pair of used underwear for $5000!
How To Sell Panties on Snifffr
If you'd like to try and sell a few pairs of underwear yourself using the Snifffr marketplace, here's what you have to do.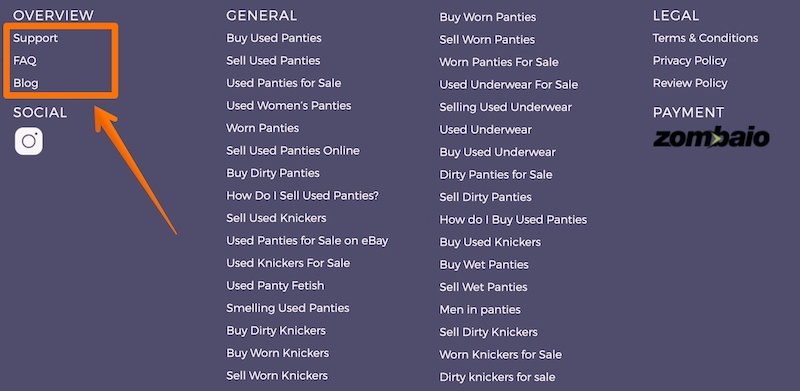 I highly recommend you first visit the Snifffr website and have a browse yourself to see what this marketplace is all about.
If you scroll down to the bottom, you will also see a few links to their blog and their FAQs page which I think you should check out so you can understand exactly what you're getting yourself into.
Step o2: Create Your Account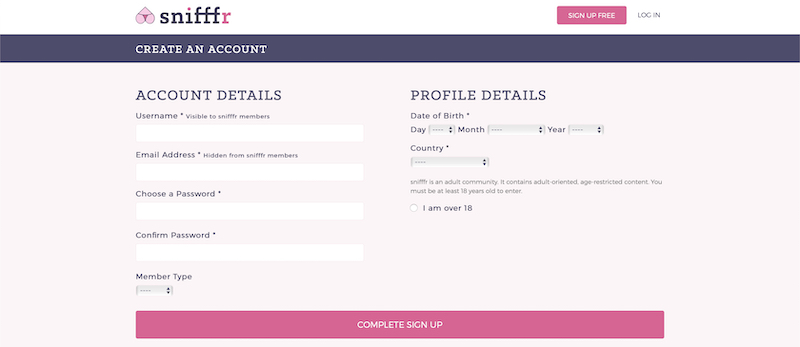 The second, obvious step here is to create a seller account.
You should then spend the next few minutes updating your profile by creating a:
Username
Location (just the country will do)
Date of birth (you must be 18+)
Hair/eye color
Boob size / body dimensions etc.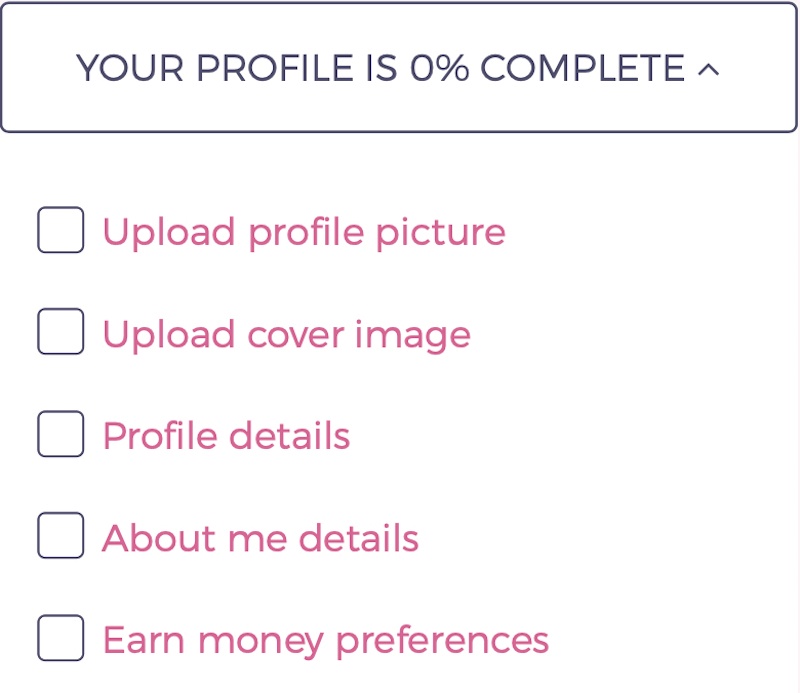 You should aim at providing as much information as possible 9whilst still remaining private) as this usually tends to lead to more buyers, but as always, only reveal what you're comfortable with.
Start Selling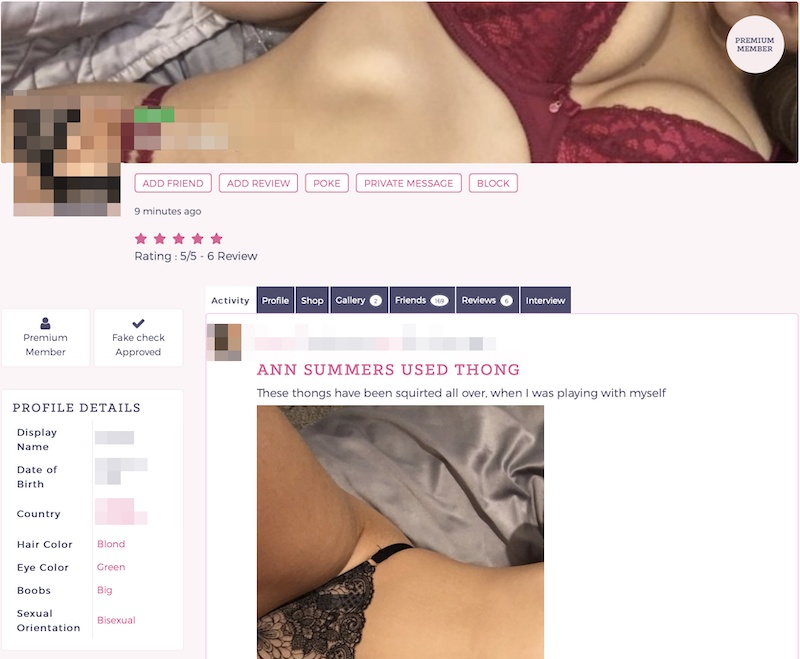 Once you've created  (and updated) your profile, it's time to start selling.
I would first recommend you take a look at how other sellers are creating their listing and look at the words they use, how much they charge and so forth.
This will give you an idea of what you can sell, how to sell it, and of course – how much to charge for it!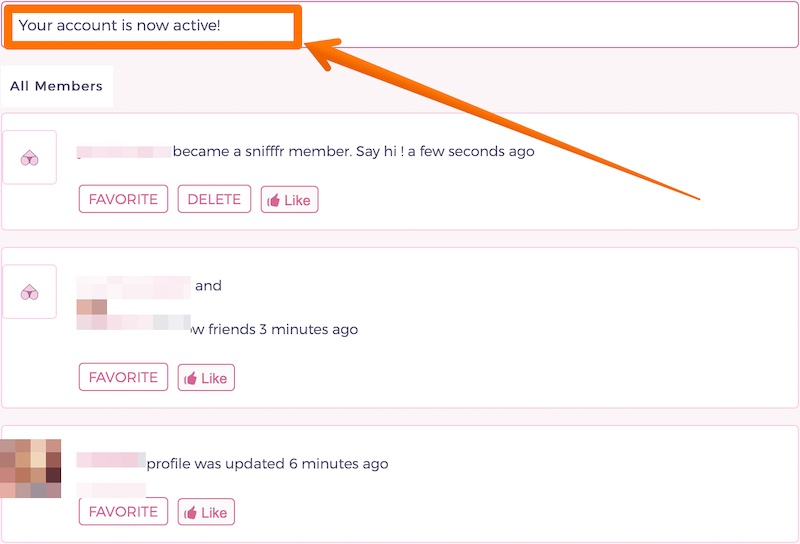 How Much Should You Charge?
The average selling price for any given panty is about $30 to $50 per pair.
The surprising thing about this is that the longer the panties have been worn (i.e the dirtier they are) the more money you can make.
Of course, wearing the same underwear for 7 straight days may not be something you want to do, but if you can pull it off;
You can easily sell a pair of 7-day old panties for $100+. 
What Other Things Can You Sell On Snifffr?
One thing I have to mention here before I go into a few things you need to know about Snifffr is that you can sell more than just panties on this platform. As a seller, you can also offer:
Used socks
Photos/videos
Webcam chats
Phone sexting
and more.
NB: I will share with you some of the best ways I have found to make money with sexual content down below.
Selling on Snifffr (A Few Things You Need To Know)
Before you go ahead and get started, please spend just a few more minutes reading about some of the things which I think you should know about using the Snifffr platform.
How To Sell On Snifffr & Remain Anonymus
You can sell on Sniffy and remain anonymous if you'd like.
You don't even have to show your face if you don't want to (although as Snifffr themselves admit, the sellers who do show their face usually make more money on the platform).
Who Ships The Underwear?
When you do get a buyer, you are the one responsible for shipping the underwear to the seller.
This ties back into remaining anonymous on the platform so – as Snifffr recommends – you should mark the return address on the package as the buyer's address.
Can Men Sell Underwear On Snifffr?
While Snifffr sellers are mostly women (and they're the ones who will undoubtedly make the most money) men can also sell their underwear on this platform.
One thing you should know about this if you're a man reading this is that it most likely will be other men who are buying your underwear. If that's ok with you, go for it.
How Will You Be Getting Paid?
Snifffr does not handle the transactions, which means you need to negotiate with the buyer on how you'd like to be paid.
Some of the most popular payment methods for adult content creators are Google Pay, Venmo, PayPal, and even cryptocurrencies.
What is The Snifffr Premium?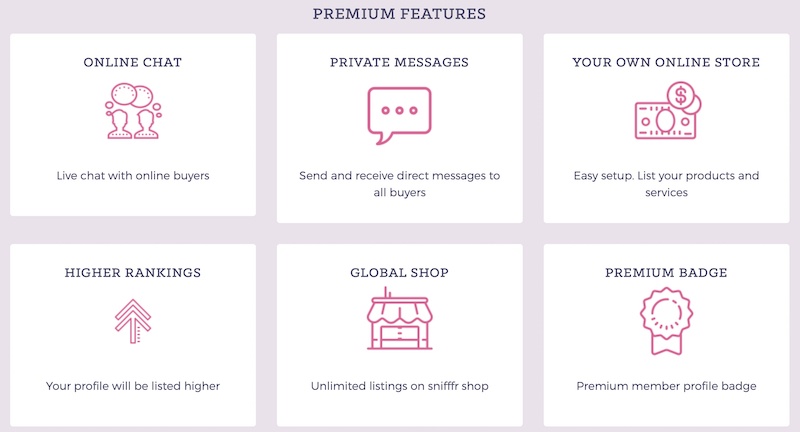 Once you've created a seller account, you will also see the option to become a premium seller. This costs $5.95 per month (for your first month) and $9 for every month thereafter.
As a premium member, you get to enjoy some benefits such as:
Access to Live chat with online buyers
Private messages on the platform with buyers (and other sellers)
The ability to create your own online store
Higher rankings in the search results (leading to more buyers)
Starting out, I would suggest not to get involved in premium, however – once you've started growing and you see this as a viable business for you, investing just $9 should provide a good return on investment for you.
Any Snifffr Alternatives?
Snifffr is one of the best, and most know marketplaces for selling your used underwear online, but as I've already mentioned, it's not the only one.
There are 3 more "websites" where you can sell your underwear online (for a good price). These are:
There's nothing holding you back from joining all 4 of these platforms and selling your underwear on a "first come first served" so if you really want to start making money this way, be sure to check out all of them and create a seller's account on each one.
5 More Ways To Make Money Online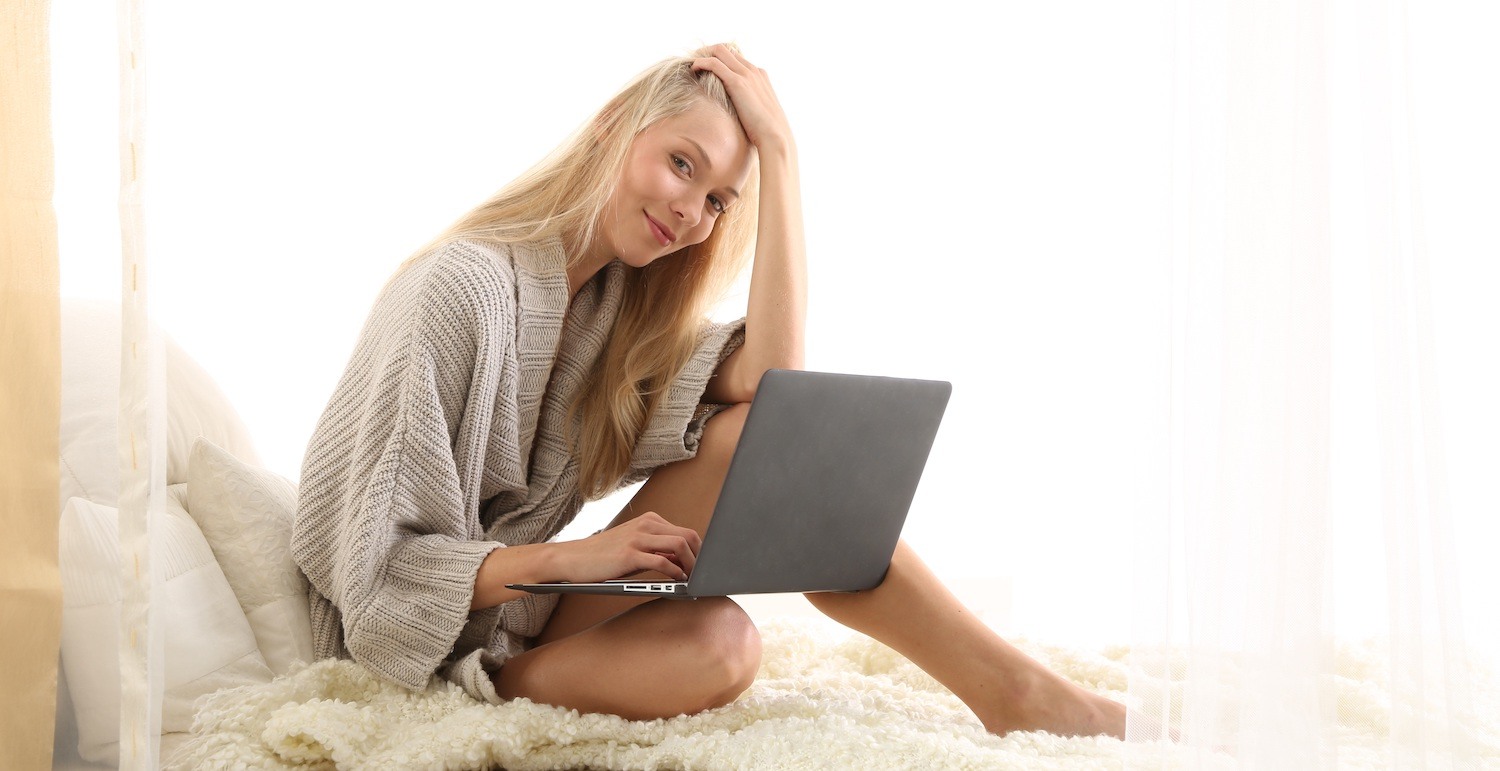 Let's now talk a bit more about some (of the many) ways you have at your disposal, to start making money on the internet with your own homemade adult entertainment.
I have a full list of ways to do that here, but below are 6 of my favorite, highest-earning ways:
✔️ Camming
Everyone is making money camming. From my research, I've seen girls make upwards of $100,000 a year simply showing up on cam, from the comfort of their own bedroom, for a few hours a day.
I have an in-depth guide on how to make money from camming here if you'd like to know more about it.
✔️ Start A Sex Blog
I'm a big fan of blogging in any niche, but "sex blogging" is one of the most profitable ways to get started and there are plenty of ways to make money this way as well.
You can review sex toys, publish sex tips/guides, and many others.
To learn more about how to start your own sex blog, be sure to see this guide on how to make money as a sex blogger.
✔️ Sext For Money Online
Did you know you can make a good income sexting with strangers online?
The best thing about this is that you don't even have to reveal your face (unless you don't want to).
You can see my guide on how to get paid for sexting.
✔️ Phone Sex Operator
In line with the sexting method, there's also plenty of ways you can make money as a phone-sex operator.
These are usually highly paid jobs paying around $20 per hour.
✔️ Make Money Selling Nudes
If you're one who likes to send nudes out, then why not get paid for it?
Even though the internet is filled with "free nudes" available at a click of a button, you'd be surprised to know there are millions of men online looking to pay big money to get some nudes from you throughout the day.
You can see my guide on how to make $1000 a month online selling nudes here.
My Final Thoughts On Snifffr

So, to close this off, let's get back to my Snifffr review.
Do I think you can make money here?
For sure. It's a quick (and relatively easy) method of making money online and as you've seen today, there are plenty of women (and men) who are making a decent income with this.
If you'd like to learn more about Snifffr, be sure to create a free account on this page and start exploring how it all works.
Once you're ready to try it out, simply upload a few images, create a few listings and wait for that first buyer to come in so you can see for yourself how easy it is to actually make money on this platform.
Good luck.